Welcome to AG Media Research!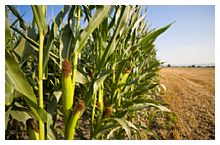 Ag Media Research® studies are conducted by AMR, Incorporated.
AMR surveys the media usage habits of decision makers in the agricultural business sector, primarily farmers, in the United States.
One annual project, the AMR® Farmer Radio Listening Study, is often referred to in the agricultural advertising industry as simply the AMR® Study. This study's results are available as a computer program developed to analyze farmer radio listening. This program, available in several versions, is called the AMR® DataDisk.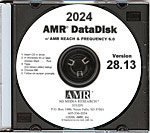 A downloadable participants-only version of the AMR DataDisk is available through this site. You may also request the most recent version of the AMR DataDisk be sent to you on CD.
As a service to ag media users, choosing "Ag Census" from the side banner will link you directly to the page from which you can receive the downloadable version of the 2012 Census of Agriculture. It is 38MB compressed. A high speed Internet connection is recommended. It requires Windows 98 or later operating system and 225 MB of disk space. This is a fairly user friendly application.